THE DELICATE WAVES
OF A CRYSTAL CLEAR SEA
BEACH CLUB
Surrounded by a rather wild Mediterranean nature, but with all the comforts required to spend a relaxing day: the Beach Club Conca del Sogno is the perfect shelter for those who seek peace and privacy. The terraces overlooking the sea, from which one can dip into the water conveniently using the stairs, the small pebbly beach, the many seats, the sofas, the bar, the kitchen a few steps away, to meet all the needs of those looking for a wellness bath.
BOOK BEACH BEDS

A DAY IN PARADISE
The timeless appeal of the Land of the Mermaids, the echoes of a history of sea and value can be breathed in this crystal clear bay which merges with the blue sky on the horizon.

The colours, the fragrances, the view of the Galli islands in the background, diving into this sea means to feel nature all around oneself and enjoy its benefits in body and soul. Without renouncing to the services and care that make your holiday truly relaxing and rejuvenating.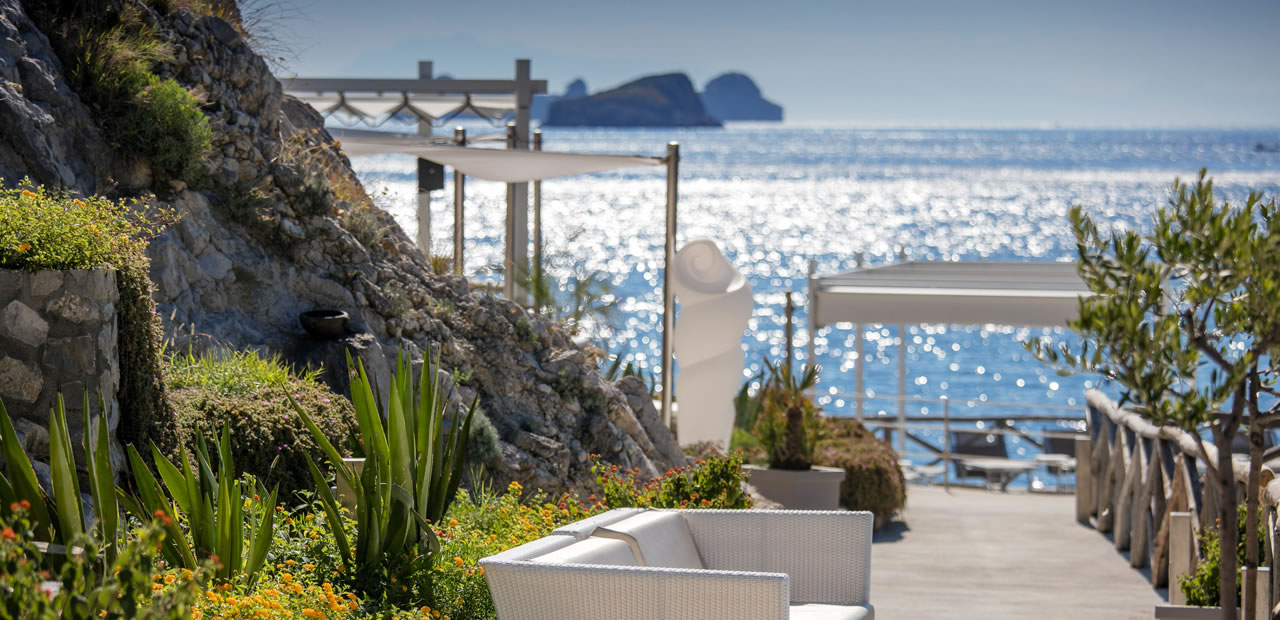 RELAX
So many places to discover, small open-air living rooms where to comfortably rest and marvel once again of the beauty of this land that will remain in one's mind and heart.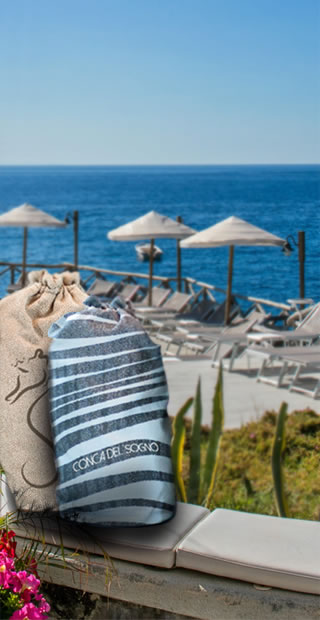 ROMANTIC VIEW
The suggestive scenery, the perfect location for a romantic getaway to grant for a dip, for a drink at sunset, a fresh and tasty lunch just few steps away from the sea.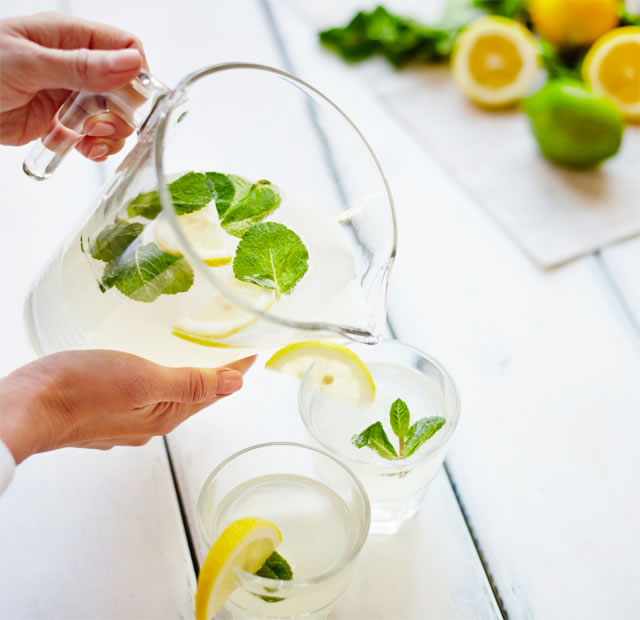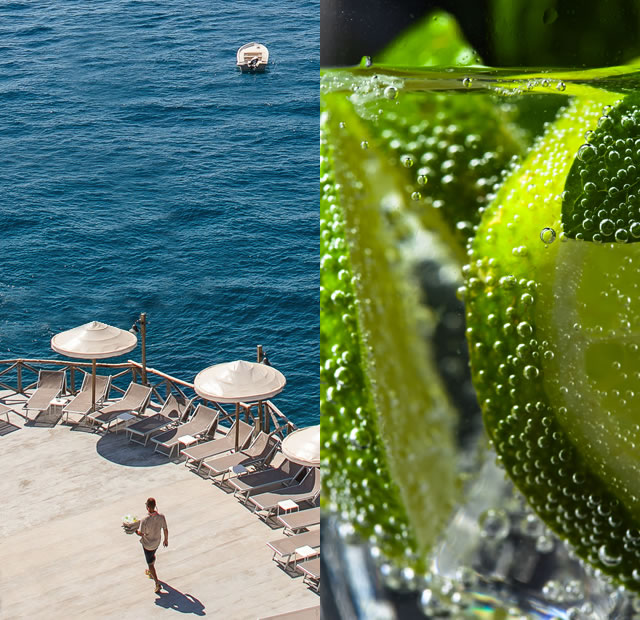 BAR
The bar provides a wide selection of cocktails. The barman recommends a fruit drink, with or without alcohol, made with local products, ideal during the hottest hours.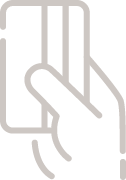 Access to the Beach Club is only by reservation.
It is forbidden to bring FOOD and DRINK from outside.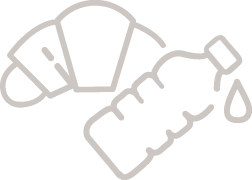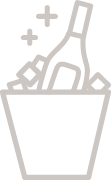 The BAR provides a wide selection of cocktails.
Beach Club Info
It is possible to consume a LIGHT LUNCH at the bar tables.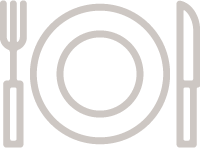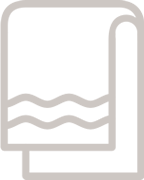 To hire BEACH TOWELS please contact the lifeguard.
It is possible to book BEACH BEDS but not their position.
The shade is not guaranteed.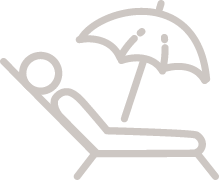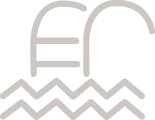 Use the ladders to get into the sea.
No diving.
A few simple rules:
It does not diminish freedom
increases wellbeing
Showers are free.
It is forbidden to use shampoo and soaps.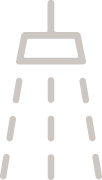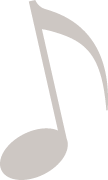 At the Beach Club, the MUSIC selection ranges from Lounge/Bossa to Deep House.
Due to the presence of rocks and cliffs, the Beach Club may be unsuitable for CHILDREN.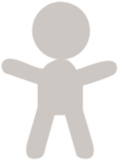 February
---
Termini - Massa Lubrense Carnival
The last week of February is animated with loud music and shiny colors in Termini, a small village in the municipality of Massalubrense, a beautiful viewpoint between the two Gulfs of Naples and Salerno, a whisker away from Capri.
more