A FAMILY DREAM THAT BECAME REALITY
ABOUT US
Conca del Sogno is today known and loved by many visitors from all over the world, visited by distinguished cultural and show business personalities. An adventure started long ago with passion, courage, and imagination.
The Recommone bay has not always had its current appearance. It was used as a stone quarry until the 50s, managed by the Tizzani family, who gradually saw the decrease in demand for the then too expensive building material.

Yet the place had a very special charm, so close to the glamorous Marina del Cantone, with its crystal clear sea and the fascinating caves used by fishermen. So the quarry manager's son, Pietro Tizzani, along with his wife Giuseppina, decided to start a small family-run restaurant, surrounded by gardens and shaded by a beautiful pergola. They prepare typical local dishes, seafood specialties, served with courtesy and friendly hospitality of the spouses.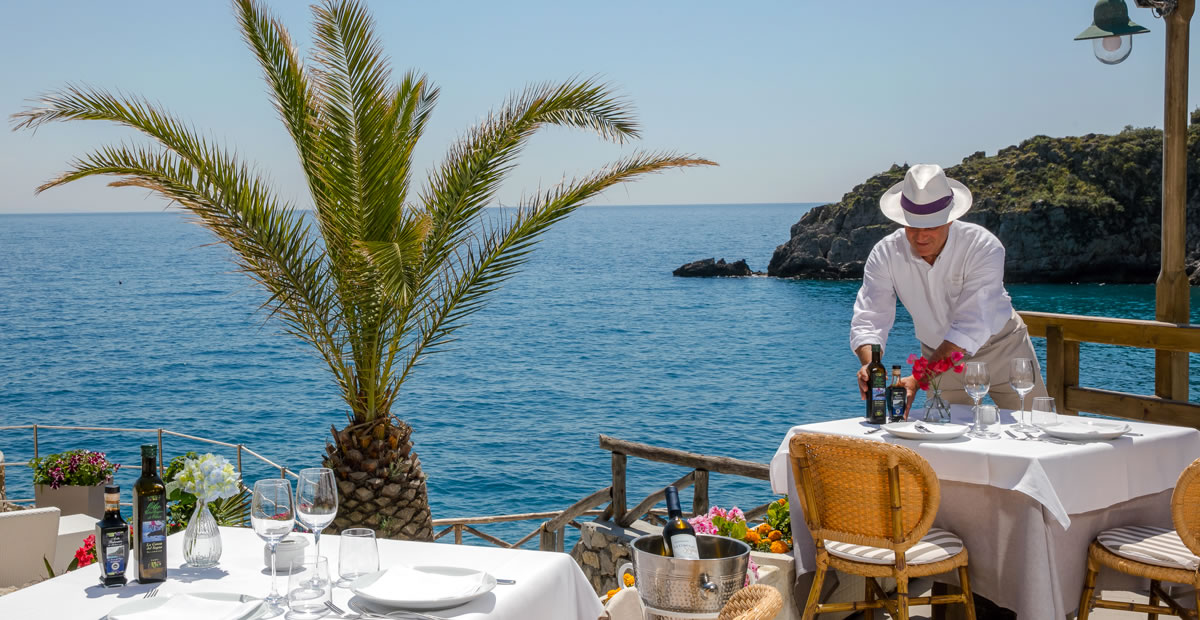 The authenticity of the food, the skill of the cooks, the friendliness of the owners, the beauty of the place rapidly increase the reputation of the Restaurant Bar Conca del Sogno, turning the original home cooking restaurant into an exclusive and esteemed location frequented by journalists, movie stars, politicians, and personalities of all kinds.

In 1992 the management of the restaurant goes to Pietro and Giuseppina's children, Orlando, Anna, Antonella and Francesca, who gave a new impulse to the family business taking a further step in realising the dream that Conca is today for all its Guests.
March
---
Easter in Naples
Also for Easter the historic center of Naples is animated by initiatives and paths between gastronomy, art, musical events.
more